It's the biggest week and weekend in the mid-western town that bleeds football.  The Pro Football Hall of Fame once again celebrates the legends of America's favorite professional sport.
Without further ado, I offer my heartiest congratulations to Jason Taylor, Kurt Warner, Morten Andersen, LaDainian Tomlinson, Terrell Davis, Kenny Easley, and Jerry Jones.  A job well done guys!  In Jones' case a job that is still in progress.
Jason Taylor.
As a resident of South Florida, and a native New Yorker, this class has very special meaning to me.  Jason Taylor is just as much a folk hero in these parts as Dan Marino and Don Shula.  In the early 2000's Taylor, along with Zach Thomas, Sam Madison, and Patrick Surtain anchored the most successful defense in Miami since the Killer B's in the 1980's.
Kurt Warner will be remembered primarily for being the quarterback of the Greatest Show On Turf in St. Louis in the late 1990's and early 2000's.  He will also be forever etched in Arizona Cardinals lore for leading them to their only Super Bowl appearance.  As a native New Yorker, I remember his short time with the Giants.
Warner was signed by the St. Louis Rams in 1997 out of the Arena League as a third string quarterback behind Tony Banks and Steve Bono.  In 1999 he got his chance to start due to an injury in the preseason to starter Trent Green.  The rest, as they say is history. Warner threw three touchdown passes in his first three starts in St. Louis, and capped off the 1999 campaign with a Super Bowl victory and the Super Bowl MVP.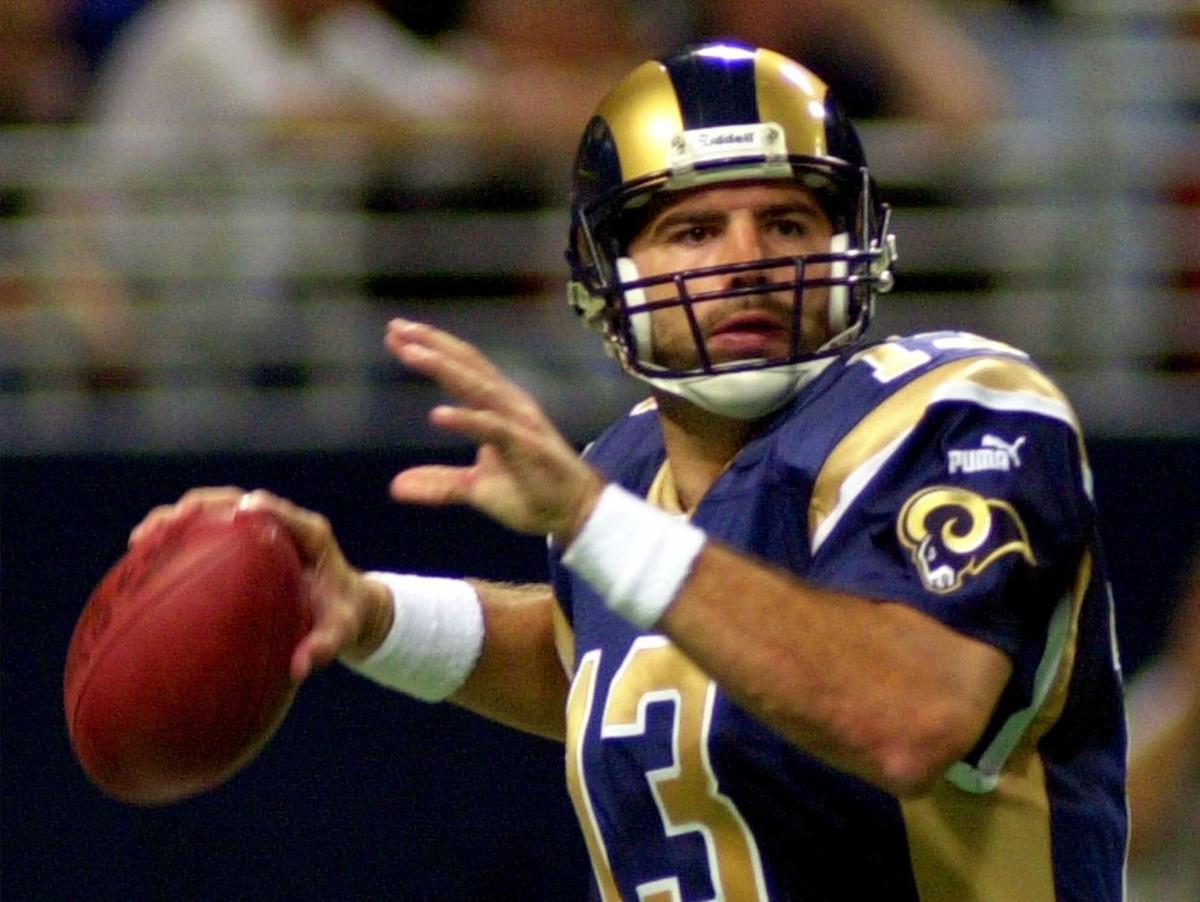 Kurt Warner
Kurt Warner would appear in two more Super Bowls.
The Rams would lose a heart-breaker to the New England Patriots in Super Bowl XXXVI. Adam Vinatieri kicked the game winning field goal for New England on the game's final play.  Warner threw for 365 yards that day.
In 2008, Warner would lead the Arizona Cardinals to their only Super Bowl appearance to date.  The Cardinals would lose to Ben Roethlisberger and the Pittsburgh Steelers 27-23.  Warner's tenure brought the Cardinals franchise to relevance for the first time since they moved to the desert from St. Louis.
Morten Andersen joins George Blanda, Lou Groza, and Jan Stenarud as the only place kickers enshrined in Canton.
LaDainian Tomlinson
Running backs La Dainian Tomlinson and Terrell Davis will be enshrined in Canton this year. Will Tomlinson be the last of the San Diego Chargers to make it to the Hall?  Drew Brees will join him someday, but that would be mostly for what he accomplished in New Orleans.
Terrell Davis was the featured back in the Denver Broncos' offense that was led by John Elway in the late 1990's.  The Broncos won consecutive Super Bowls in 1997 and 1998 (Super Bowl XXXII and XXXIII).   Davis was the Super Bowl XXXII MVP.
Seattle Seahawks fans have waited quite a while for Kenny Easley to join the Canton Brotherhood.  The safety was a member of the All Decade Team of the 1980's and appeared in five Pro Bowls.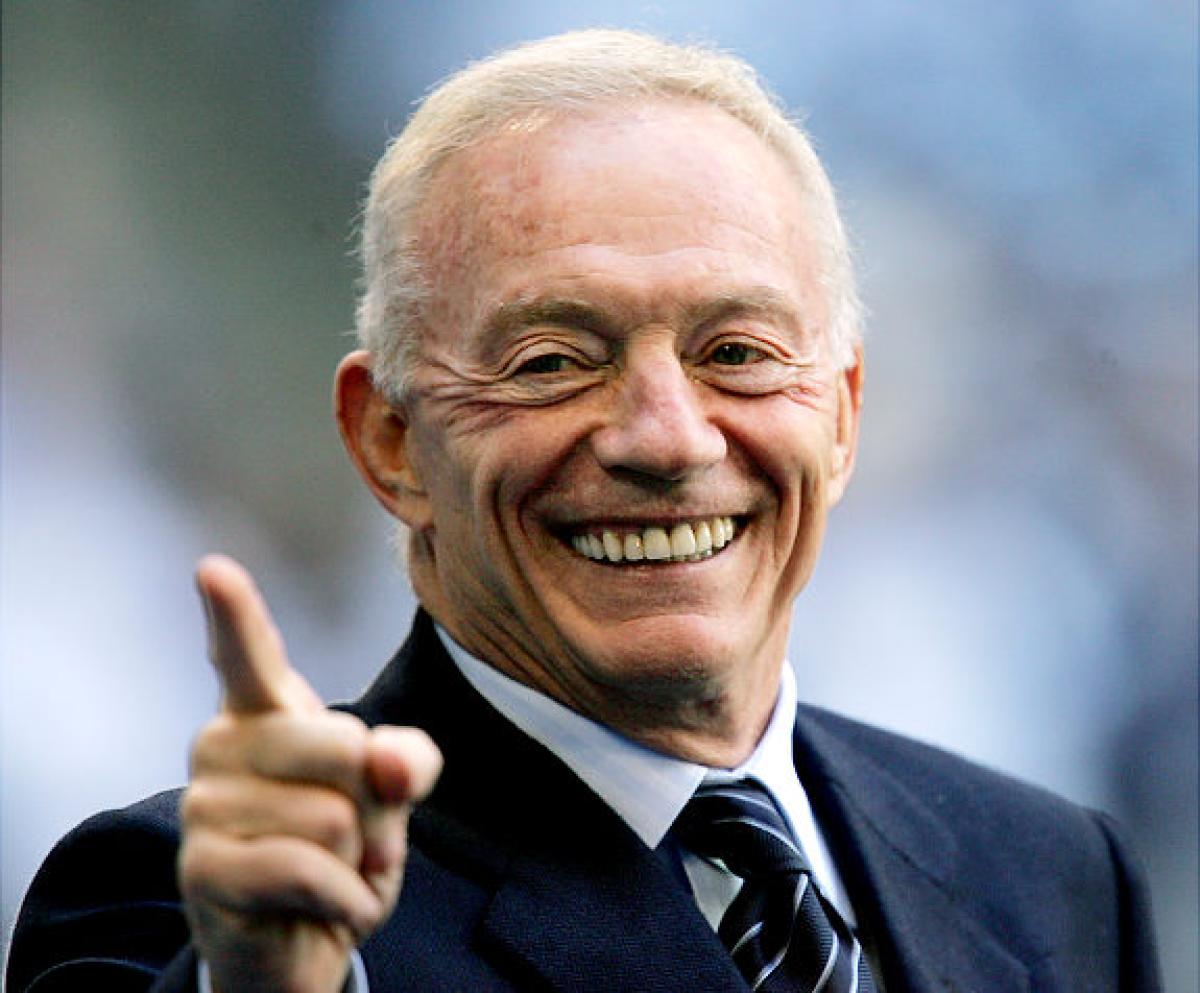 Jerry Jones.
Cowboys owner Jerry Jones joins the party in Canton this year.  Since Jones purchased the Cowboys in 1989, America's Team has kicked it up a notch.  Dallas has won three Super Bowls under Jones' ownership.  The list of players that have played for Jones' reads like a "Who's Who" of professional football.  Troy Aikman, Emmitt Smith, Michael Irvin, and Tony Romo head the list, and there are many more.
Congratulations to all!!